For thus saith the Lord, Behold, I will extend peace to her like a river, and the glory of the Gentiles like a flowing stream…(Isaiah 66:12 KJV)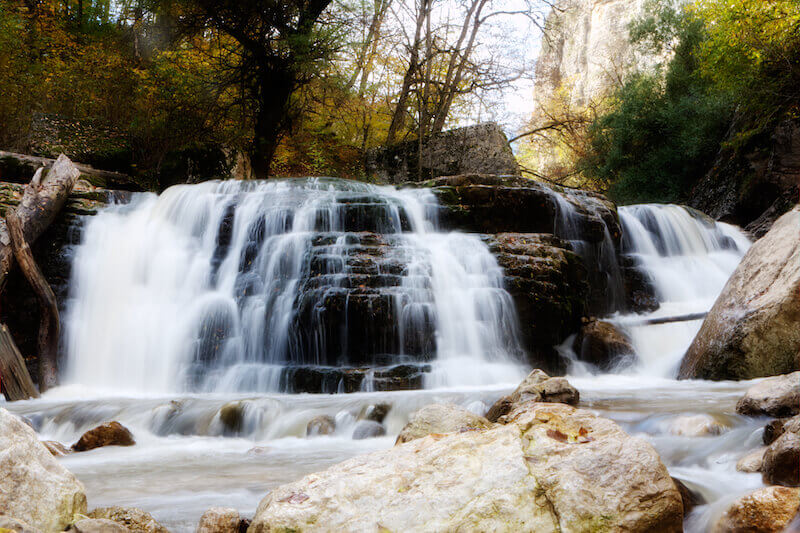 During one of our recent Live Bible sessions, I extensively discussed the spiritual significance of water and a river. Water is used to refer to a spiritual supply that meets our needs. A river is an abundant, continuously flowing collection of water! Think of a place where you have an endless and abundant supply of every single thing you need in life, whether spiritual or natural! Well, that is just a glimpse of what Eden was to Adam. And it is a peek of what our life in Christ is!
In the same teaching mentioned above, I explained that the River of God( singular) meaning the Holy Spirit has multiple streams or rivers( different supplies) for our needs. One of such rivers is mentioned above. The LORD talks about peace like a river!!! He does not give you peace in a cup or bottle. He does not provide it by measure or just what you need. He gives it as a river, an endless, abundant and continuous flow that cannot be exhausted.
If the world could create a medication or some chip that could produce inner peace in the heart, people will buy it for millions of dollars.  We are the most sophisticated, most educated, most advanced and most prosperous generation of humans that have ever lived on the surface of the earth since the fall, yet no generation has seen such confusion, unrest, fears, anxieties and "peaceless-ness" as our generation. What a paradox! You are not of the world. Jesus says "my peace  I give unto you, not as the world gives!". There is a river of peace upwelling from your spirit. Drink and rest in your Savior!
MEDITATE
Can you pick out two characteristics of a river mentioned above? Declare that "I have peace live a river in my heart!"
APPLY THE WORD
Here is the Word of the Lord for you" be anxious for nothing." Rest in your Savior. A secret to the flow of the supernatural is to learn to rest in God while He works and fights your battles! Do not allow anything to take away your peace or joy!
PRAY
Please take a moment to thank the Lord for the abundance of peace in a troubled and restless world.
Subscribe for Uplifting Spirit-filled Insights once a week
And download 2 powerful free e-books: "Keys to Open Your Spiritual Eyes" and "How to Receive Rhema".
Free Mini E-book: Keys to Open Your Spiritual Eyes
FREE MINI E-BOOK
download Your Copy
Learn the 2 ways God opens your eyes and 5 things you can do now to facilitate this.
Free mini e-book
Quick read(less than 15 mins)
Options: PDF, kindle, EPUP
Instant download
Navigation Guide