For the weapons of our warfare are not carnal, but mighty through God to the pulling down of strong holds (2 Cor. 10:4 KJV).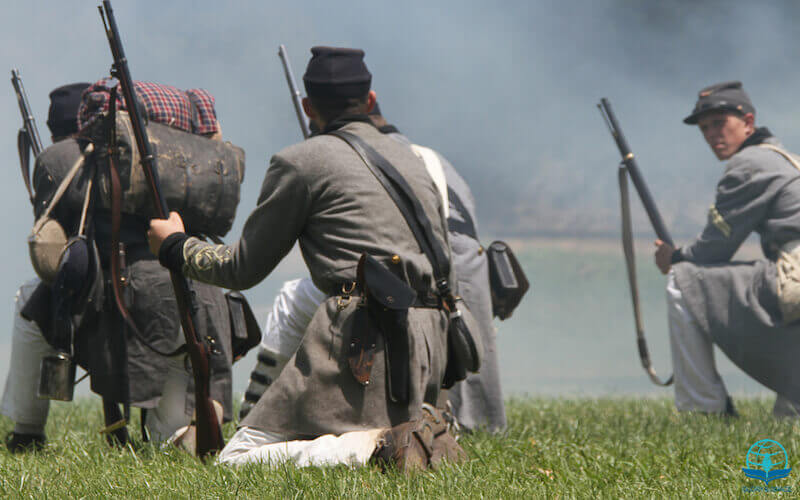 The scriptures clearly teach us that we are in a spiritual conflict, not with flesh and blood, that is human beings, but with a well-organized system of demonic powers and authorities. You need to be armed to defend yourself from their attacks and also to launch a crushing and triumphant strike against them. How do we fight in this battle?
The Apostle Paul says that the weapons of our warfare are not carnal. They are not physical weapons. A weapon in this context is used as a figure for a tool that soldiers in battle can use to protect themselves as well as assault and destroy their enemies. The Lord says the things you use in safeguarding yourself and securing your victory in spiritual warfare are not natural methods.
Ephesians 6:12-18  gives us an excellent list of some of our weapons. It lists salvation, truth, righteousness, faith, the Word of God and prayer. You may wonder how these things can be used as weapons in spiritual warfare. What did Jesus do when Satan attacked him in Matthew 4? He spoke the Word, clearly and calmly, but that was causing devastation in the spirit world. One of the immediate problems many believers face with these weapons is that many do not trust in them. That is partly why some will only pray when all other things(natural methods) have failed because prayer is a last resort to them. Trust in the weapons God has given you.
MEDITATE
What characteristic of our weapons is presented in 2 Cor. 10:4 above? Take a moment and mutter the words of this verse as you allow those words to sink into your heart.
APPLY THE WORD
Have you made the mistake of fighting a spiritual battle with physical methods?  Do you honestly believe that faith can defend you from Satanic attacks of all sorts as a shield? Purposefully put your weapons to work.
PRAY
Ask the Father to help you become proficient in using the weapons of our warfare.