He was wounded for our transgressions
But he was wounded for our transgressions, he was bruised for our iniquities: the chastisement of our peace was upon him; and with his stripes we are healed.  (Isaiah 53:5 KJV)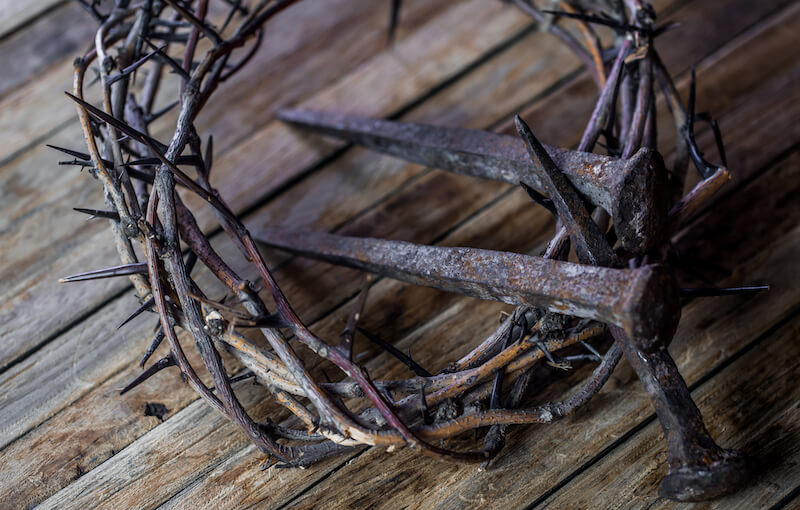 Isaiah 53:5 is a verse dear to many of us. Many of us know this verse as a critical verse for divine healing, and that is true. However, there is more in this verse. There are 4 clauses in this verse and just one of them specifically deals with healing of the physical body or minds. The three other clauses gives us insight into what Christ did for our sins, which is a more deadly disease than any disease of the body or mind.
He was wounded for our transgressions, bruised for our iniquities and the punishment that has brought us peace with God was upon Him. The gravity of sin, the seriousness of the human condition and complexity of redemption can be seen in what it took God to bring it about. It is obvious that sin could not be wiped away or deleted as we delete text messages today. There had to be a punishment, a suffering and death of human life that is clean and acceptable to God.
Why do you think the Lord did not send an angel to suffer and die for humanity? We are not directly given the answer to this question in the scriptures. However, it is likely that the risks and stakes were too high and beyond that which an angel could handle. Our Savior knew what He was agreeing to. He accepted it anyway because He saw you and me bound in death and Satan's grip and heading to the lake of fire for all eternity. He would rather be wounded, bruised and chastised to bring you into God's glory.
MEDITATE
Ponder carefully and mutter the verse above repeatedly as you meditate and take these words in.
APPLY THE WORD
Make it a habit of reminding yourself constantly of the sufferings and death of Christ. It should not be something you do only during Easter week!
PRAY
Bless the Lord for accepting to suffer and die such a gruesome death to bring salvation to us.
receive these Spirit-filled devotionals
Free Mini E-book: Keys to Open Your Spiritual Eyes
FREE MINI E-BOOK
download Your Copy
Learn the 2 ways God opens your eyes and 5 things you can do now to facilitate this.
Free mini e-book
Quick read(less than 15 mins)
Options: PDF, kindle, EPUP
Instant download
Navigation Guide